Dr. Prentice
Veterinarian
Dr. Prentice was raised in Sierra Vista, Arizona where she grew her love and compassion for animals, especially horses. She earned her Bachelor of Science degree in Veterinary Science from the University of Arizona and her Doctor of Veterinary Medicine degree from Colorado State University in Fort Collins, CO. Dr. Prentice focuses on the highest quality care, client communication and education to strengthen the human-animal bond and provide optimal care for our equine friends. Her interests include preventative medicine, dentistry, lameness, field surgery and internal medicine. Dr. Prentice is certified in Veterinary Acupuncture.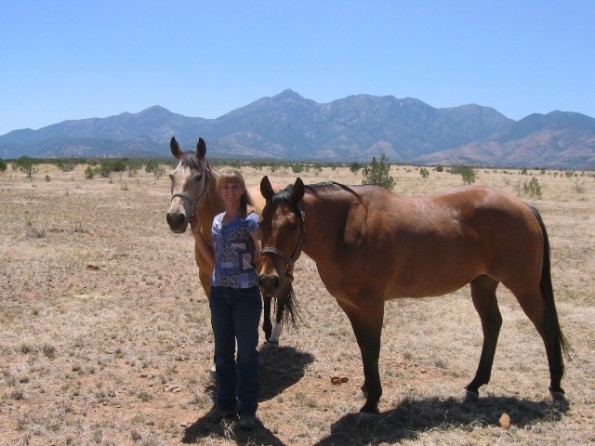 Micayla
Veterinary Assistant
Micayla is a local Sierra Vista resident who has loved horses since she was born! She started riding at 3 years old and was given her first horse at 10 which quickly grew her passion for timed events. She can commonly be found mounted one of her 3 horses at local gymkhanas and barrel races. Along with Micayla's general technical duties, she plays a key role in follow-up care, patient monitoring and fine-tuning of treatment protocols.